March 19th Blog Challenge:  List 5 blogs you read regularly and why.

My first thought at reading this prompt was, "Only five!?"  I narrowed down my list, though, and I'm happy to share my "Fab Five" blogs with you today!
#1 – Pitter and Glink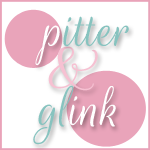 Bethany, author of Pitter & Glink, and I "met" a little over a year ago when I stumbled upon her awesome blog and asked her to work with me on a Valentine's Blog Hop.  I was over the moon thrilled when she agreed!  And the rest, as they say, is history!  We've been bloggy buddies ever since.
Her blog is gorgeous, just like she is.  She's a teacher by day, but her crafty genius comes out at night and she shares all of her fabulous ideas on her blog.  She is amazingly talented, so be sure to stop by Pitter & Glink and let Bethany know I sent you!
#2 – Simple As That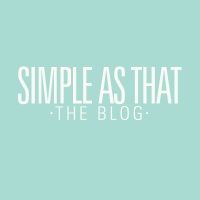 Rebecca is the genius behind Simple As That.  I honestly can't remember the first time I found her blog, but it was love at first sight.  One of my hobbies is photography, and Rebecca is a photographer by trade.  Her blog is gorgeous, filled with beautiful photos of her crafts and her family that truly inspire.  She also creates and shares free printables that are out of this world!  A sweet person as well, Rebecca's blog oozes with charm, and I feel happy just stopping by for a visit.
#3 – One Artsy Mama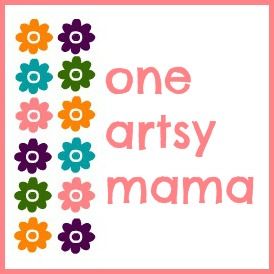 Amy's blog, One Artsy Mama, is super cute!  So is her "Little Crafter", her son who gets involved with a lot of the crafts showcased on her blog.  Part of the draw, for me as a mom, is the simplicity of her crafts and the way she incorporates her son into her projects.  She is an awesome Mama and I love stopping by to see what she and "LC" have created.  Her voice is so warm and friendly, you'll feel like you're having a cup of coffee with a good friend.
#4 – Becky Higgins blog


I jumped on the Project Life bandwagon in 2011 and have never looked back.  But I love to read Becky Higgins' blog even when it's not a post related to Project Life.  She's warm, sweet, caring, genuine, and truly inspiring.  She puts her family first, which is very admirable considering how incredibly popular she and her product line have become in recent years.  Becky is open and honest with her readers, and shares her life in such a way that you feel as though you are part of it.  I also love her sense of style – both her personal style and her home design style.  Absolutely stunning.
#5 – Funky Junk Interiors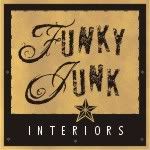 I very recently discovered Funky Junk Interiors and can't even begin to describe the awesome-ness of Donna's creative decor.  I love how she repurposes so many "junk" pieces and turns them into something utterly fabulous that you would love to have in your home.  And she shows you how to do it, too!  The first time I found her blog, I literally spent over an hour pouring over archives and soaking it all in.  You can get lost in there…and it feels so good!