It's time for another Fashion Friday!  Amy, Kara and I decided to share simple and real ways to wear this year's Fall Color Combos, and I am really loving the green and blue combination that's so popular right now.
I have to be completely honest with you, though.  I have had both the top and the jeans that I'm showing you in this week's post for over a year and never once have I thought to put them together.  So I am very thankful for Fashion Fridays because I am stepping out of my fashion comfort zone and wearing things that I already own, but in different and very fashionable ways!
Emerald green paired with cobalt blue is very "in" right now for Fall.  For my look, I have paired a lightweight green button-up with cuffed sleeves with cobalt blue skinny jeans.  I added a skinny braided leather belt, color block heels, and high impact jewelry in the form of a green and gold faux snake cuff, green and gold wrap ring, and peacock feather necklace.
Awesome, right?  Gotta love Charming Charlie's!
I'm a redhead with green eyes, so the colors of Fall are perfect for me, but I really love this shade of green with my hair.
When I put this outfit on, my husband said, "Where are you going all dressed up?"  That's code for, "Honey you look too good to be leaving the house without me!"  🙂  I really felt confident in my green and cobalt outfit.
When putting together your own Fall Color Combination, look for pieces that are easy to wear and that you feel confident in, but don't be afraid to step out of your comfort zone with color choices.  Like me, you just might surprise yourself!
(By the way, I am a new contributor to Lucky Mag online, a magazine for shopping and style!  Yay!  Visit my page HERE!)
Here are a few other green and blue combos to inspire your Fall fashion – see more of my style inspiration on Pinterest:
Stop by to visit Amy and Kara to see their Fall Color Combos for this week's Fashion Friday!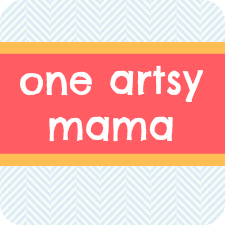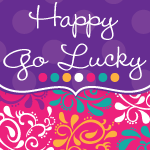 (By the way, you can find me on Lucky Mag as a style contributor!)
What's your favorite Fall Color Combo this year?