Ok, confession time:  I've been a bad linky party host.  I'm sorry.  Life gets crazy sometimes and I can't do everything I want to do.  Please forgive me…
First of all, thank you so much to all of you who linked up.  I realize I haven't visited your links, and again, I'm sorry.  I will, I promise.  Just bear with me.  I wasn't even able to invite new people to our little weekly shin-dig like I normally do…
Anyway, I just want to keep you posted on what's going on around here, cuz it's a lot 🙂
The hubs and I partied this past weekend for his 20 year high school reunion:
I launched one of my Thanksgiving projects (check it out
here
):
And…I took the first steps to starting a new business – SUPER excited about that but can't go into detail yet.  🙂  Sorry for the tease!  I'll share more when I can!
The new biz is eating up a lot of my time right now – business license, insurance, marketing plans, pricing plans, etc.  But, it's a good thing…a very good thing.  I promise I'll share when I'm able.
In the mean time, I want to share my second Thanksgiving project with you.  I hope you like it – our family will be starting this little project next Tuesday, November 1st.
So, here's how to make your own Thankful Tree.
First, gather your paint supplies and canvas:
I mixed my colors and made this lovely orange for my background:
Paint the background of your canvas any color you like:
Paint a tree 🙂  I sprinkled some glitter on it, too.
I found these cute little leaves and edited them in Picnik, adding text that says "I'm Thankful For _____"
Now all you have to do is cut them out, write your little blessings on them, and use glue dots or double-sided tape to stick them to your tree!
Oh, if you want to use the leaves I made, go here to download it.
Enjoy!
Linking up to these fabulous blogs:
Somewhat Simple,
Yesterday on Tuesday
,
Fireflies and Jellybeans
House of Hepworths
,
Beyond the Picket Fence
,
What Allie's Making
Life Made Lovely
, Today's Creative Blog,
Reasons to Skip the Housework
Sugar Bee Crafts
,
Tip Junkie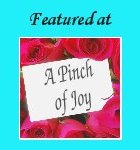 Join the Sweet Tea Community!
Get the most recent blog posts, exclusive digital downloads, and access to a private community!