March 21st is the first official day of Spring, which makes March the perfect month to refresh and renew.  I'm working on renewal from two different angles:
I found 30 Days of Lists through Rebecca Cooper of Simple As That.  I'm a big fan of lists – I use them daily for anything from my to-do list to my grocery list to a list of blog ideas, so I had a feeling this 30 day challenge would be perfect for me.
When I read more about the idea behind 30 Days of Lists, I was hooked.  In just 30 days, you will have a glimpse of your life and what you love right now.  It's difficult sometimes to journal consistently, for scrapbooking or just for the sake of documenting your life.  Each day, you are given a prompt for your list and off you go…write as much or as little as you want for that day's list.
I found these cute little journals at Target, so I'll be making my 30 Days of Lists in the little blue one and putting it in my Project Life album.  I'm hoping this will renew in me my love for documenting life…I've been slacking lately.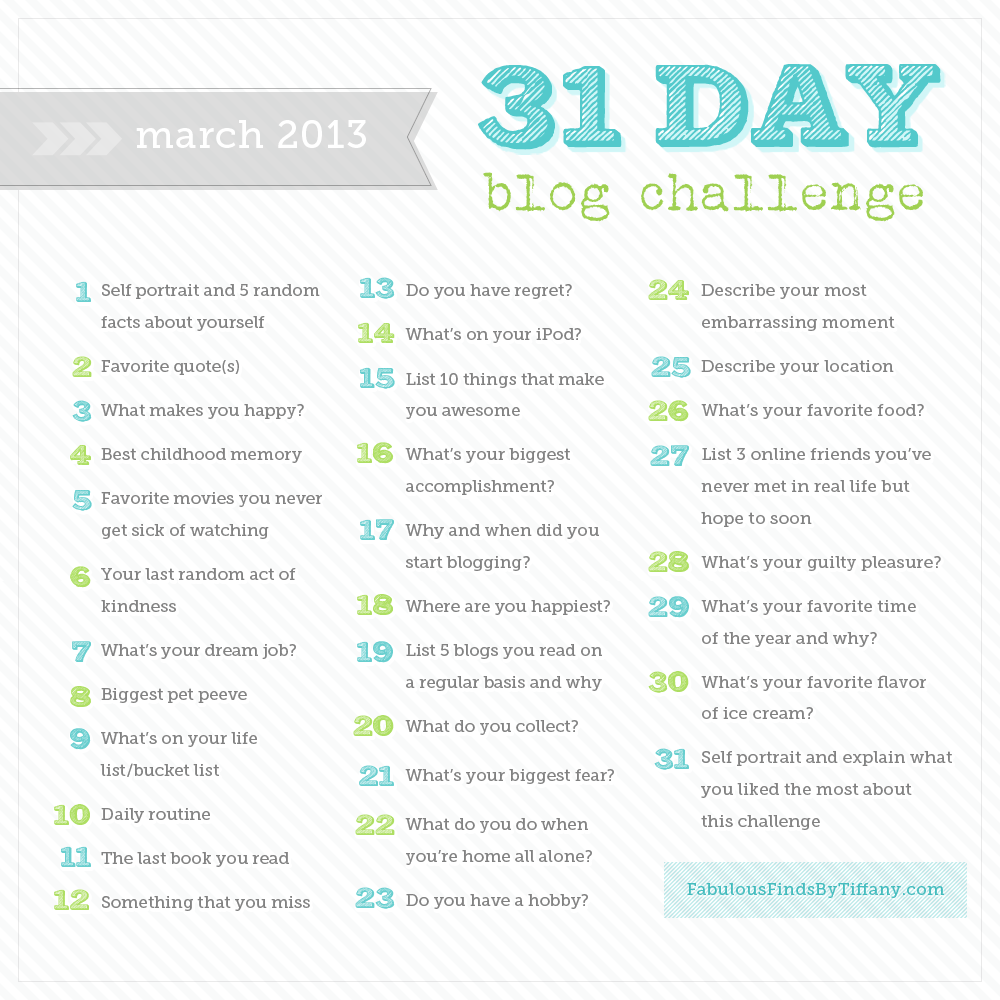 As for the second March challenge, Fabulous Finds by Tiffany is hosting a 31-day challenge for bloggers.  I love this idea.  It's a great opportunity for me to give my readers an insight into my life and share things I wouldn't necessarily think to share here on the blog.  Who knows where this challenge will take me…  There are some great prompts here, which could lead to new ideas for blog posts.
So, won't you consider joining me for the month of March with one or both of these challenges?  I'll be keeping my personal journal for the 30 Days of Lists, but I will definitely share the 31 Day Blog Challenge here on the blog daily.  That means there will be several days with more than one blog post.  (Try to contain your excitement.)  😉
If you are participating, please leave a comment below and let me know!