Happy Friday Fashionistas!  I am so excited for today's post, because it is the first ever Fashion Friday with me, One Artsy Mama, and Happy Go Lucky!
This week, the girls and I are giving you a few ideas on how to transition your wardrobe from summer to fall.  With temperatures dropping, it's tempting to pack up all of our summer clothes until next year, but you can extend the wear of some of your favorite summer pieces with just a few tweaks to your wardrobe!
One of my favorite summer staples are my pink skinny jeans.  I love, love, love these jeans and wear them frequently during the summer.  I typically pair them with cute wedges and a pretty lace top, and I have the perfect summer outfit for almost any occasion.
Cute, right?  Did I mention that I love these jeans?
Because I love them so much, I hate to put them away, so I am carrying them into fall.  Easy peasy – take away the lace top, wedges, and hot pink purse, then add a brown tank, beige sweater, turquoise purse, and tall boots!
Summer pink skinny jeans are now the perfect fall basic!
PIN IT!
Stop by One Artsy Mama and Happy Go Lucky to check out other ideas for transitioning your wardrobe from Summer to Fall!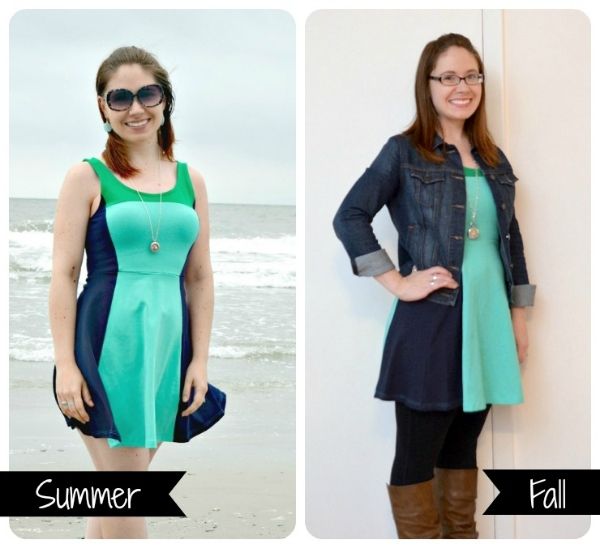 What's your favorite way to bring Fall into your closet?