Welcome to the very first quick & easy meal plan, a new weekly feature here on Sweet Tea & Saving Grace! I'm constantly on the lookout for easy dinner ideas for my family, and I like trying new recipes I find on Pinterest. But they have to be easy meals, because I am not a cook, so I look for meals with very few ingredients that can be thrown together quickly but still taste good. Sound good? Great!
Each quick & easy meal plan will consist of 4 dinner ideas, 1 dessert, and I may occasionally throw in a cocktail or something special if there's a holiday coming up.
Here's the thing about the recipes I choose for my family: I like easy. And by easy I mean as few ingredients as possible. So when I say these recipes are quick & easy, I truly mean it. I want to get in and out of the kitchen and back to enjoying time with my family.
TO SEE ALL QUICK & EASY MEAL PLANS CLICK HERE.
QUICK & EASY MEAL PLAN #1
DINNER #1: Parmesan Chicken Roll Ups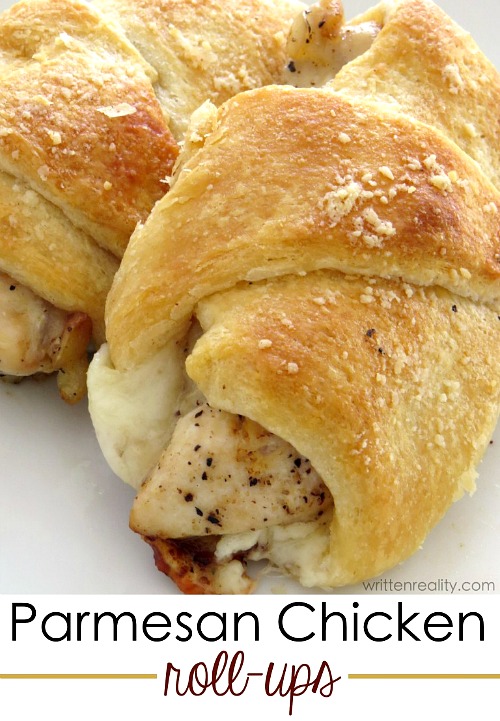 A simple Caesar salad would be the perfect pairing with these roll ups!
DINNER #2: One Pot Mexican Chicken and Rice
This is so incredibly flavorful! I used chicken breasts rather than thighs, but it's your preference. This has become part of our regular meal rotation. Love it!
DINNER #3: 20 Minute Honey Garlic Shrimp
Serve with brown rice & broccoli, naturally.
DINNER #4: Parmesan Crusted Pork Chops
I bet this would be delicious with mac & cheese, and maybe some green beans.
BREAKFAST: Blueberry Buttermilk Pancake Casserole
QUICK & EASY MEAL PLAN #1 SHOPPING LIST
Click the image below to download your printable shopping list for this week's meal plan.