WOO HOO!!!  It's finally here!
Last week, an idea popped into my head and I immediately went to work to make it a reality.  I contacted several wonderful fellow bloggers to see if they would be interested in participating in a 14-Day Valentine's Blog Hop with me, and they said "YES!"
I am super excited to have such wonderful ladies involved in this project.  Our ultimate goal is to inspire you all and fill your head with tons of inspiration to make this Valentine's holiday truly magical for you and your family.  I hope you'll visit each day to see what we all have to offer.  The schedule is below:

Day 3
Day 4
Day 5
Day 6

Day 8
Day 9
J Yipp Photography
Day 10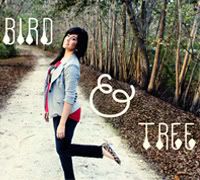 Day 12
Scrapity Anne
Day 13

Day 14

Whew!  *wipes sweat off brow*
That's one heckuva lineup, I'll tell ya!  So buckle in, and stay tuned!  For the next 14 days we'll be "Showing Some Love"!!!
Pin It
——————————————————-
Ok, since I'm kickin' off this love fest, let's get to craftin'!
I guess when you become a mother, Valentine's Day, and every other holiday for that matter, becomes more about the kiddos and less about you and your hubster.  And the older my daughter gets, the more involved in other activities outside of school she becomes.  All that adds up to a TON of Valentine's this mama has to make. (sigh)
Who am I kidding?  I love any excuse to craft for other people.
Any-who…this year I'm making two different Valentine's crafts – one I'll show you later.  This particular craft is for all the cute little girls in Marley's Girl Scout troop.  What kind of girl doesn't love jewelry!
It's super easy – check it:
Gather all your supplies.  I found a big bag of small gumballs in Valentine's colors at Target.  You can use any color and any size, but this is what I was able to grab real quick.
Get your skinny ribbon, scissors, a metal skewer (like for kabobs)…  I also used a metal loop and hook that you would use for real jewelry (that's what the needle-nose pliers were for).
Very carefully, push your metal skewer into one side of the gumball.  DO NOT PUSH ALL THE WAY THROUGH!  It will shatter your gumball and then…well, you'll have to eat it, and that just sucks.  (tee hee hee)
After you push through one side, rotate the gumball and very carefully push through the other side.  You'll have two holes directly across from one another in your gumball.
I used a little straight pin to dig out some of the gum goo until I could see straight through my gumball.  It makes it easier to thread.
To thread my gumballs, I used a straight pin with a little flat head to hold onto the ribbon while I pushed the pin through the gumball.
See?  Went right through – easy peasy…
Tie a knot on both sides of each gumball.
You can make bracelets and necklaces.  And they're super cute!  Dontcha think?  😉
(Yes, I'm a ham.)
Have fun, be creative, and don't eat all the gumballs!
Be sure to visit Christine at The D.I.Y Dreamer tomorrow where she will "Show Some Love"!
{Christine is hosting her first ever linky party RIGHT NOW, too!}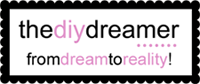 Sugar and Dots
,
Someday Crafts
, Somewhat Simple